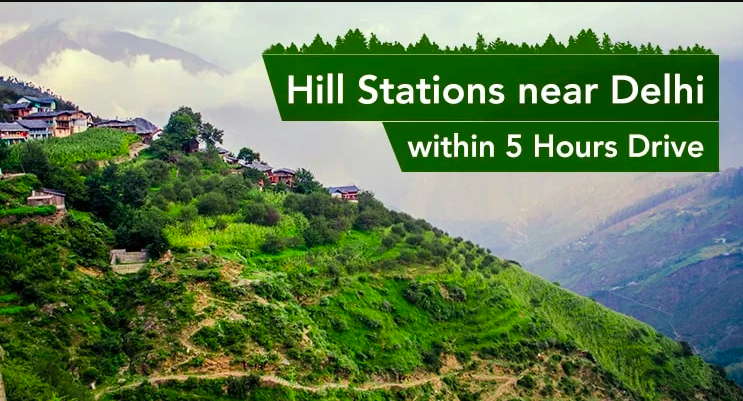 Best Hill Stations Near Delhi Within 5 Hours Drive!
Posted on |
Hey there! While there are plenty of summer getaways across India, CouponHotDeals tried to shortlist the must visit hill stations near Delhi that can be reached overnight and ideal for a weekend stay.
The summer heat across major cities in India often reaches extreme levels pushing people to retreat to the hill stations. People plan weekend getaways to the nearby hills so as to ditch the scorching heat and the busy hectic schedule alike. While Delhi, Mumbai, and Bengaluru are advantageously located close to the hill stations, other prominent hill stations are also not too far away. Do have a read!
Before you jump into the list of places to visit and things to do, make sure your train & bus bookings are all done and your travel plans are chalked way ahead of time. Avail the best deals on bus and train bookings right here and begin your journey to the hills!
The grandeur of the intriguing Himalayas, a mystical throwback to the age-old culture, the self-explanatory waterfalls, murmurs of lush green forests & let's not forget to mention your endless desire for peace and solace with a pinch of adventure.
A weekend trip to best hill stations near Delhi is indeed a splendid idea. It reminds me of my good old graduation days when I used to whisk away with my friends to any of the nearby hill stations near Delhi within 300 kms. A trip like that is always full of fun and excitement. In this edition, I have listed out some of the popular as well as unexplored hill stations near Delhi, which are within 5 hours' drive from Delhi.
In case you want to stay back for a couple of days, use the best MakeMyTrip offers available on flight and hotel bookings.
Must Visit Hill Stations Near Delhi:
With over 80 beautiful hill stations in India, a lifetime may not be enough to explore each and every one of them. The plenitude of options has always landed visitors in utter confusion in choosing a particular weekend getaway. Hill stations near Delhi such as Morni, Nahan, Lansdowne, Kalsi etc. are magnificently splendid and worth-exploring. They may not be as popular as other hill stations like Shimla and Manali, but still, they render the same enigma and beauty as these popular destinations offer. Use travel coupons and save on all your travel expenses.
1. Lansdowne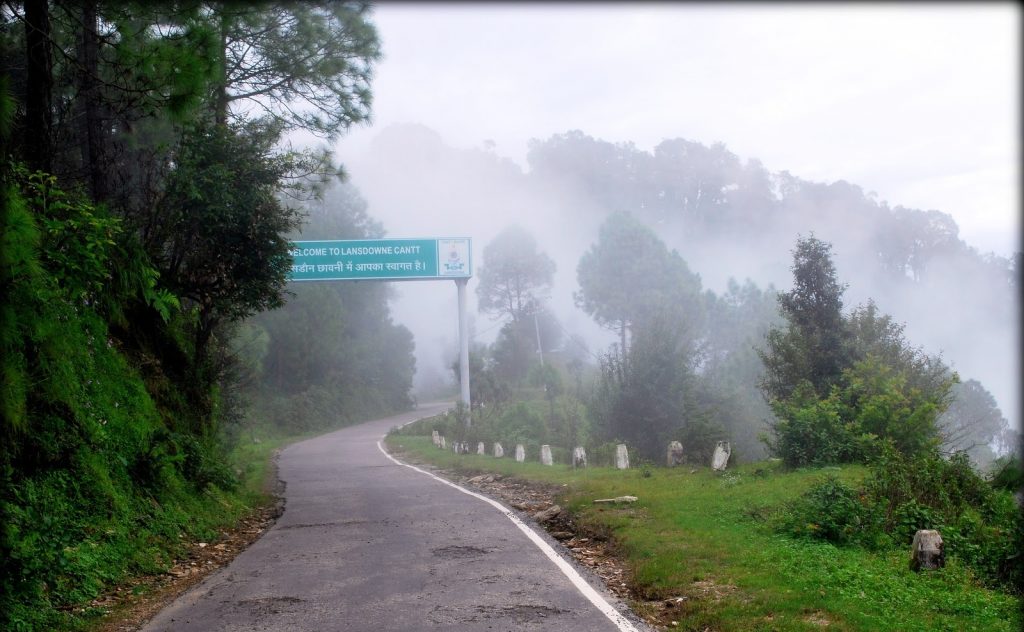 Lansdowne is one of the beautiful and unspoiled hill stations of Uttaranchal and is one of the best hill stations near Delhi. Unlike its counterpart hill stations, Lansdowne is well connected with motorcycle roads and is located on the Kotware-Pauri road in Garhwal district. It is situated at an elevation of 1,706 meters above sea level and is named after its founder; the Viceroy of India from 1888 to 1894, Lord Lansdowne.
This hill station used to be a favorite retreat among the British. Its scenic beauty, picturesque location, and favorable climate have always attracted visitors, especially during summer months. Even British could not resist themselves from building their cantonment over here. Today this histrionic garrison is well-preserved and is open to the public. During the British rule, it was also a major activity center for freedom fighters.
The soothing and invigorating climate of this region attracts a good number of people to visit and spend their holidays here. Nature lovers and newlyweds love this hill station as it is considered a treasure trove of romance and scenic beauty.
This beautiful hill station near Delhi houses a command office of the Garwhal Rifles. Some of its major attractions include the Garhwal Rifles Regimental War Memorial, Bhulla Tal, Bhairav Garhi temple, Regimental Museum, Tip-n-Top, Tarkeshwar Mahadev temple, Church Point & Santoshi Mata Temple.
Tarkeshwar Mahadev Temple is famous for its Shivlinga and Gauri Kund. It's considered holy to take a bath in this pond. You can even visit the Durga Devi temple and the Jwalpa Devi temple, which are present near to this temple. This holy shrine is surrounded with nature's bounties such as oak trees, deodars, blue pine forests etc.
Kanva Ashram is mainly famous for its mythological values. It is believed that Shakuntala, wife of King Dushantya had given birth to Bharat in this ashram.
Lansdowne is an ideal place to explore during the weekend. On one hand you can enjoy its scenic beauty and visit its attractions and on the other hand, you can carry out adventure activities such as hiking, trekking, and paddling. It is situated at a distance of 4 hours and 20 minutes' drive from Delhi.
2. Morni Hill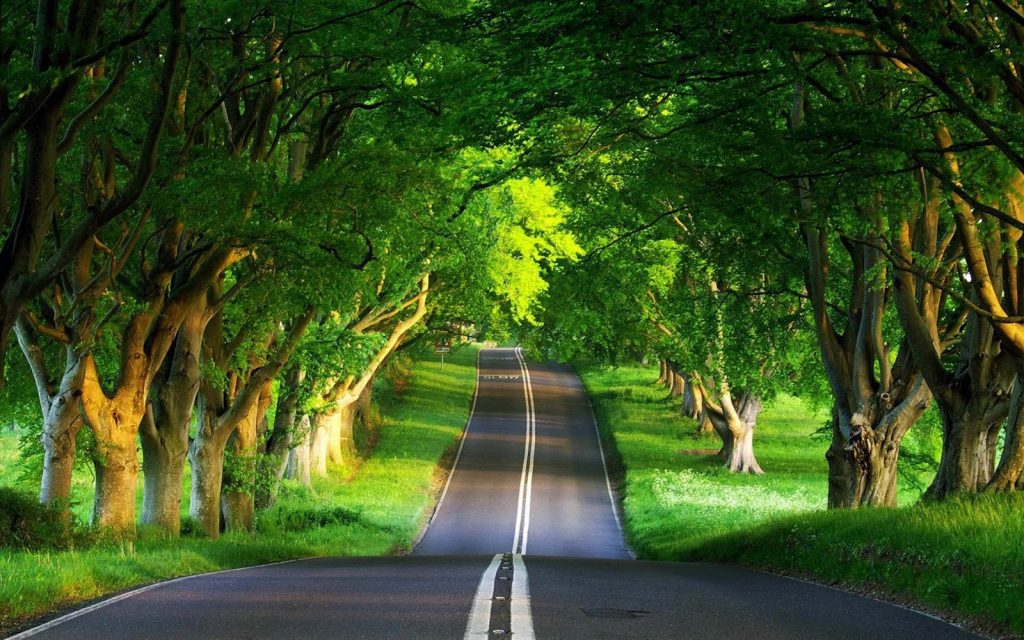 Situated in the lower hills of the Shivalik range, Morni is among the frequented hill stations near Delhi. With its cool altitude, mesmerizing landscapes and myriad opportunities for trekking, rock-climbing and other adventure sports, Morni Hill is ideal for a summer vacation nearby to Delhi. Just 5 hours drive from Delhi and 45 kms from Chandigarh, Morni in Panchkula district combines the best of an idyllic retreat with action, adventure, and fun.
Morni is one of the must visit hill stations near Delhi and is situated at an elevation of 3,900 meters above sea level, in the Shivalik Range. It lies in the Panchkula district of Haryana and is named after its Queen Morni. The Morni Hill Tract is surrounded by two sacred lakes and its picturesque landscapes render an ideal spot for bird watching and adventure activities such as rock-climbing, trekking etc. This beautiful hill station attracts visitors all through-out the year because of its awe-inspiring scenic spots, wide range of flora and fauna, historic fort. Wildlife aficionados frequently visit this place. You are surely going to fall in love with this place.