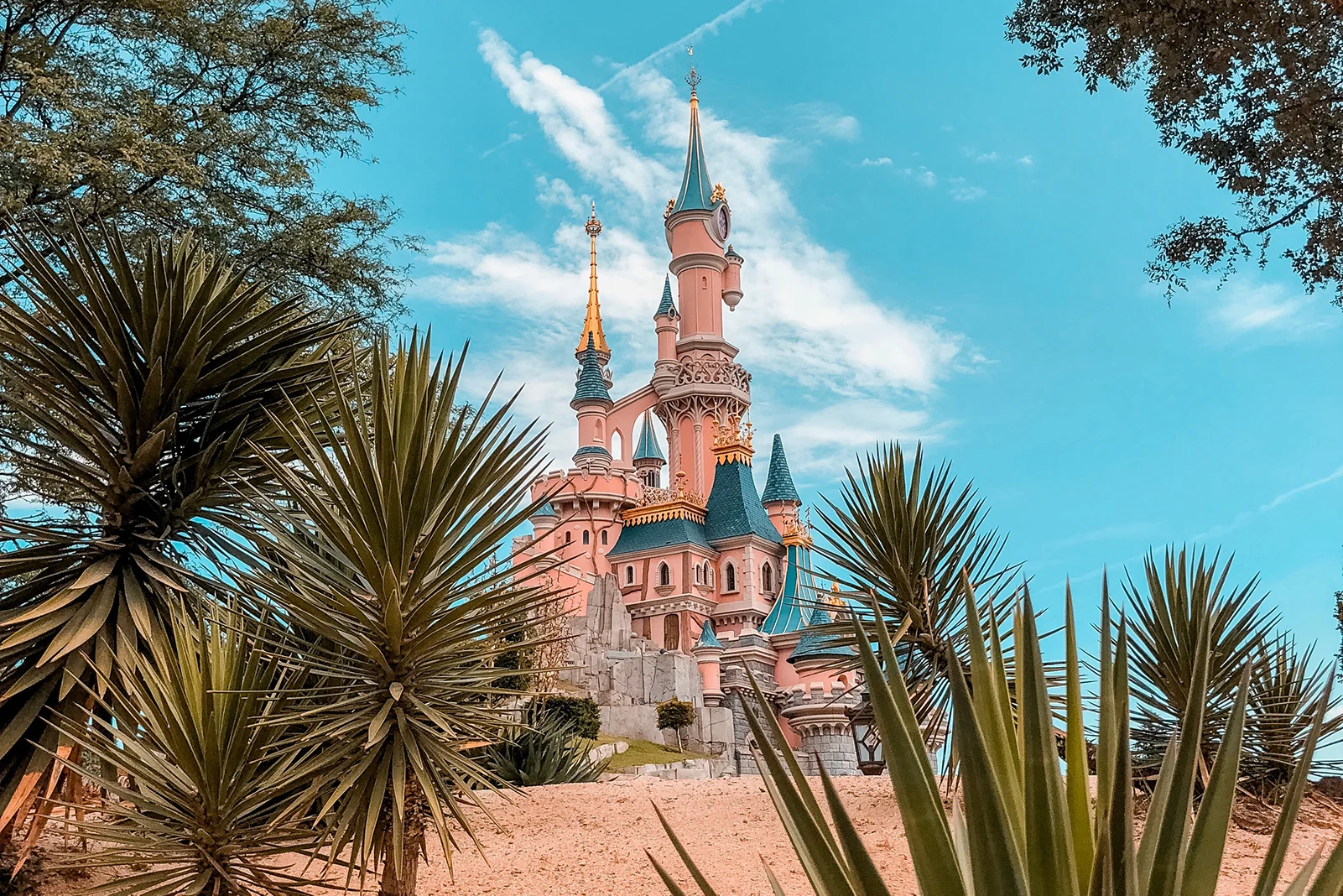 Disneyland Paris Reviews & Recommendations
Posted on |
For families with children, a day spent in the magical kingdom can make dreams come true — and also give children a reason for coming to Paris with you! So, here we present our Disneyland Paris reviews & recommendations. There are quite a number of ways to buy tickets for Disneyland Paris and just as many ways to get to the park. So in this article we've collected our favorite ways to do both.
Our favorite tours are the combination packages that provide transportation to and from Disneyland Paris as well as the tickets you'll need once you get there. If you know us, you'll know that we like to go the easy route — one where someone else does all the planning work, leaving us to simply enjoy the day.
The Big List of Disneyland Paris Activities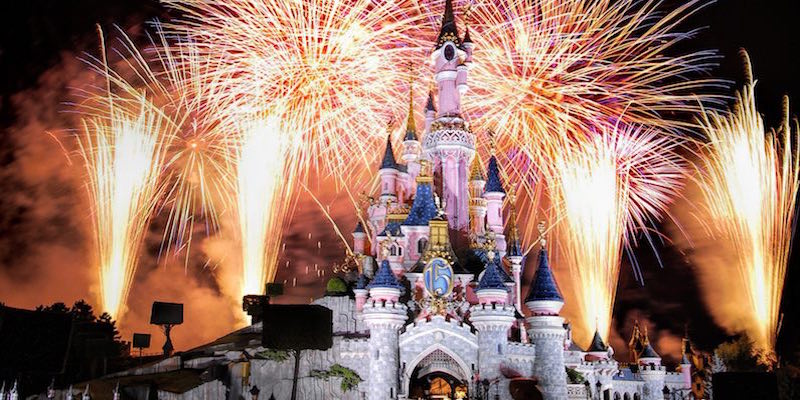 There's a plentitude of ways to visit Disneyland from Paris so you'll be able to pick the activity that suits your needs. You can visit one park or both parks. (Disneyland Park & Walt Disney Studios.) You can catch a dedicated shuttle bus, or you can opt for a private driver. You can grab a one-day ticket or, if you're an enthusiast, you might choose a 2- 3- or even a 4-day ticket. The choice is yours in the Big List!
Disneyland Paris Express Shuttle + Ticket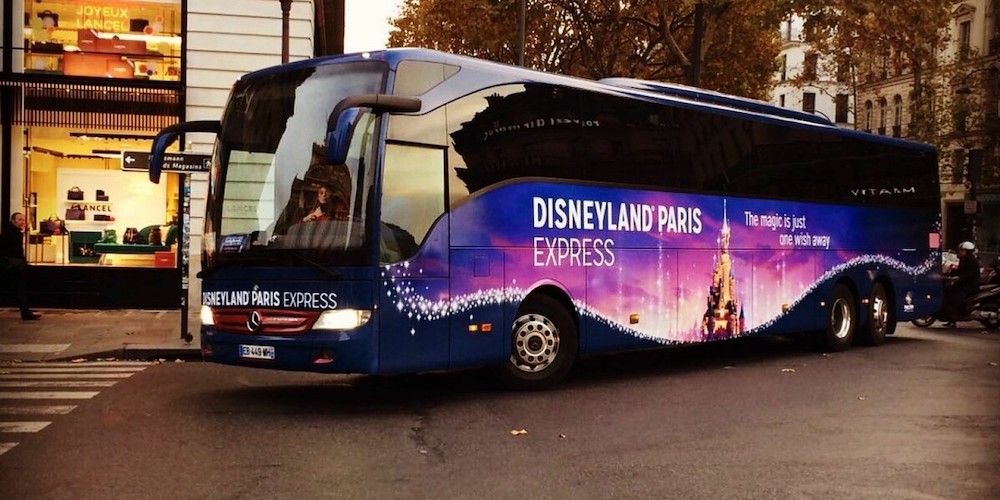 This may make your choice easier. The dedicated shuttle bus gets you from Paris to the park and include your entrance ticket. It's the most popular choice and it makes planning and getting to Disneyland Paris a dream.
The Ultimate Disney Paris Experience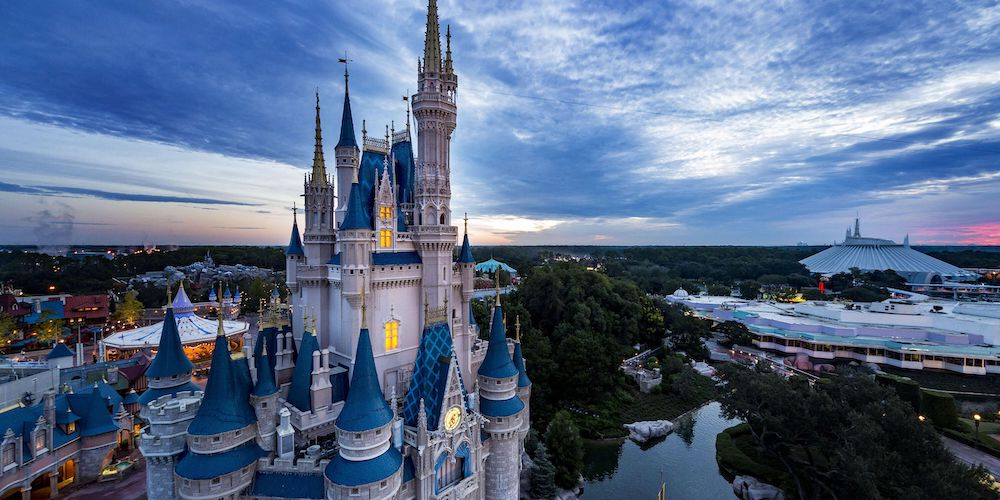 It's ultimate in our eyes, at least! You need to book two things, but they're both extremely easy.
1. Buy your tickets in advance
You choose if you want access to one park or to both parks for a full day of Disney experiences. Explore Disneyland Park with its fairy-tale magic and immersive lands. Marvel at the Walt Disney Studios where the worlds of Disney and Pixar bring the magic of movies to life. You'll be able to hop between Disneyland and Walt Disney Studios as often as you'd like with the 2-parks option.
2. Arrange a private driver
It's not as crazy as it sounds, we do it all the time. It's affordable, way cheaper than a taxi, and actually is hardly any more costly than the RER trains. Why not travel in style, with pickup at your hotel?
Why You Can't Miss Disneyland Paris
Disneyland Paris ticks all the boxes. It's a lavish and stunning park with the charm of a French touch. It's something you cannot miss if you're travelling to Paris. A 40 minute ride from Châtelet les Halles station is all it takes to reach this magical land. From the architecture and food to hotels and experiences, the best of Disney has combined with the best of French culture to deliver something truly magical! Home to two theme parks, Disneyland® Park and Walt Disney Studios Park, it has abundant entertainment opportunities, premium hotels, and exquisite restaurants. The Sleeping Beauty Castle is one of the highlights of this stunning park, and has to be seen to be believed. The beauty and detailing of the castle leaves you totally in awe and spell bound. The rides that transport you to another world, haunted mansions, intense rollercoasters, and simulation experiences give you a thrill of a lifetime.
Disneyland Park is a never-ending celebration. There are several spectacular family parades and shows to attend throughout the year, in addition to all of the fantastic attractions and characters.
The park will be transformed into a colorful wonderland this year, including music and decoration, as it honors the tercentennial. Mickey, Minnie, Donald, and Daisy will display their glittering new costumes for an exuberant daytime performance designed specifically for the 30th Anniversary.
As night falls, prepare to be astonished as a new, awe-inspiring moment illuminates Sleeping Beauty Castle with ground-breaking technology, followed by the magnificent Disney Illuminations.
At Walt Disney Studios Park, you can visit the theatrical world of cinema and television. Explore four cinematic studio lots with thrilling rides and spectacular performances. The Studios are only minutes from Disneyland Park, where you may take the lead in a variety of shows. You might encounter any one of your favorite stars! Get a sneak peek at what goes on behind the scenes in the Worlds of Pixar area. With characters from Ratatouille, Finding Nemo, Toy Story, and other Pixar films, get carried away to colorful worlds full of attractions, entertainment, food, and fun. Finally, be ready for a mind-blowing new land opening at Disneyland Paris as a brand-new recruit. You'll join forces with the Avengers and take on the mightiest MARVEL missions as part of your initiation into this world.